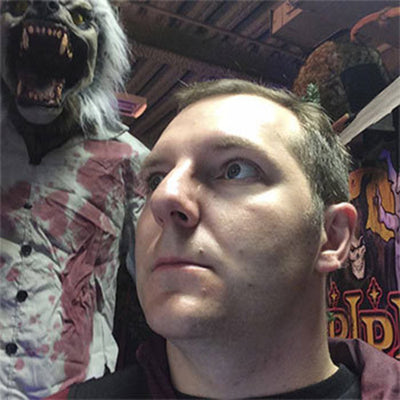 John Lees
Writer
John Lees is an award-winning comic book writer from Glasgow, Scotland. He
is best known for his work on acclaimed horror series AND THEN EMILY
WAS GONE, with artist Iain Laurie, and hard-boiled Glasgow crime saga
SINK, drawn by frequent collaborator Alex Cormack.
John's other credits include superhero drama THE STANDARD, serial killer
thriller OXYMORON: THE LOVELIEST NIGHTMARE, psychedelic
nightmare quest QUILTE, and a story for TEENAGE MUTANT NINJA
TURTLES UNIVERSE. His latest projects are MOUNTAINHEAD, a snow-
swept thriller from IDW Publishing, working with artist Ryan Lee, and
HOTELL, a horror anthology series from AWA Upshot, featuring artist Dalibor Talajic, and THE NASTY from Vault Comics.